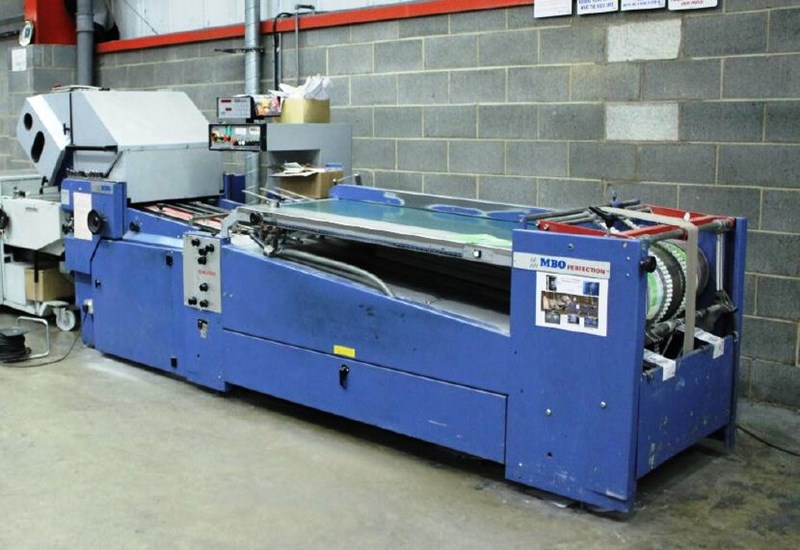 Ref:10041 . 2000 MBO T700/6 Folding Machine.

Max: 68 x 125 cm (Continuous Feeder)

R700 - Low profile round pile continuous feeder

Vacu-Infeed for mark free and smooth sheet running

Vacu-Alignment adjustable vacuum in tape roller infeed of register table

MC-Control electronic sheet monitoring with total & batch counting.

Eye-level control panel

A76 shingle delivery unit

Folding sequence:

1st buckle unit 68 cm with 6 plates, perforating/scoring shafts.