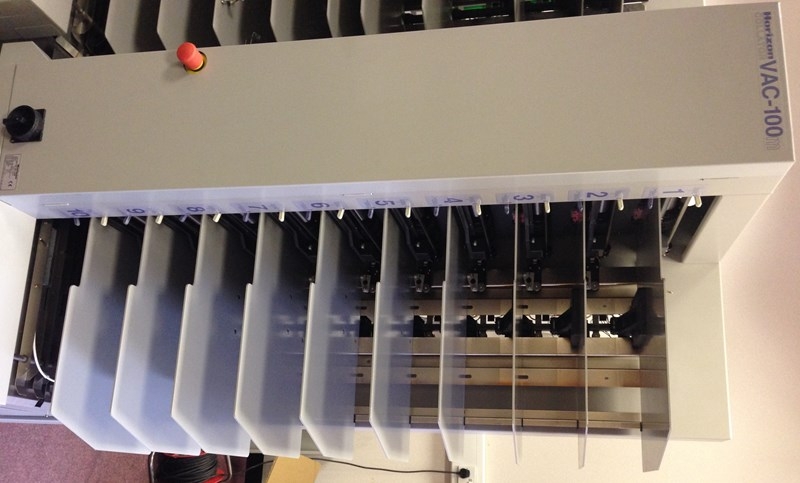 VAC-100m 10 station colator
2002 Horizon VAC-100m 10 station B3 suction fed high speed 'Add-on' collator for connection to existing VAC-100a or VAC-100m collator.
Gives an extra 10 stations!

Major Specification:

Number of bins: 10 bins
Maximum sheet size: 350mm x 500mm (13.77" x 19.68")
Minimum sheet size: 120 x 148mm (4.73" x 5.83")
Sheet weight range: 50gsm to 300gsm
Bin pile height: 55mm (5.11")

Offered fully cleaned, checked and serviced with consumable parts replaced.
Includes connectors, accessories and manuals.
In excellent condition and perfect working order.
Available immediately.