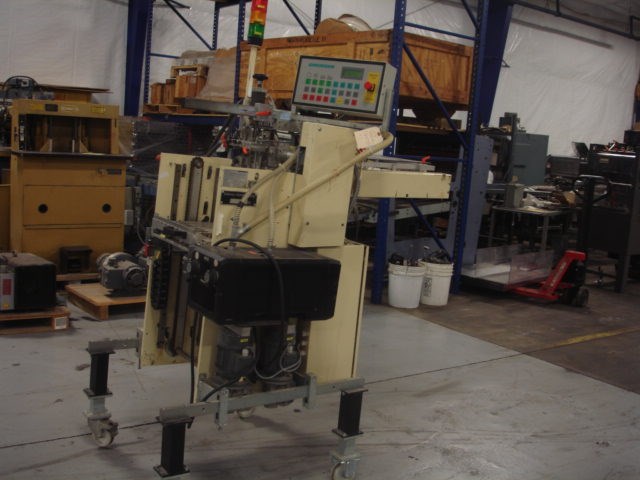 mobile/programmable product feeder
Equipped with: high pile feeder, built in Rietschle pump, high speed up to 48,000 sheets per hour, non-stop feeder, accumulating/drop table, min. sheet size 5" x 8", max. sheet size 17.5" x 17.5"

Note: Two similar feeders available. Feeder can be used in many ways, including many kitting and fulfillment operations.