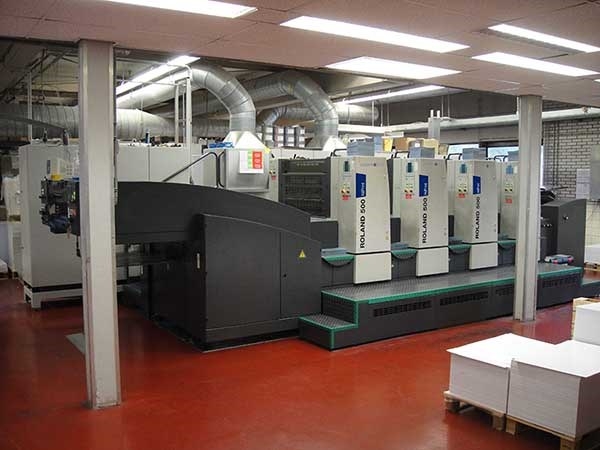 RCI;
Rolandmatic dampening units with Technotrans refrigeration and re-circulation unit;
PPL, power plate loading;
Autom. wash-up devices for inking rollers;
Autom. wash-up devices for blanket cylinders;
Ultrasonic double sheet control;
Electronic sidelay control;
IR Dryer;
AirGlide delivery;
Non-Stop delivery;
Paper thickness 0.06 - 0.6MM;
HiPrint;
Tapesuction feederbelt max. 16.000 sheets per hour.