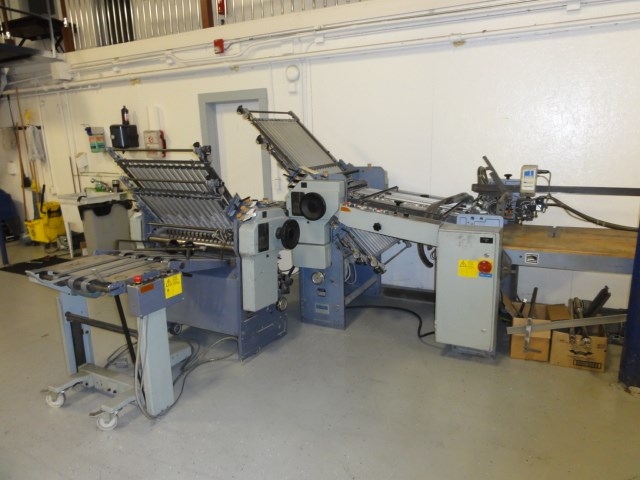 26" 1990 pile fed folder
Equipped with: 4 plate parallel, SAK delivery, Tremat pile feeder, 26"x40" max sheet size.

Note: folder and rollers are in good shape. This folder can be equipped with 8 and 16 page attachments as well as SBP or VSA stackers for additional cost. **8 page section shown in photo below is not included in quoted price.