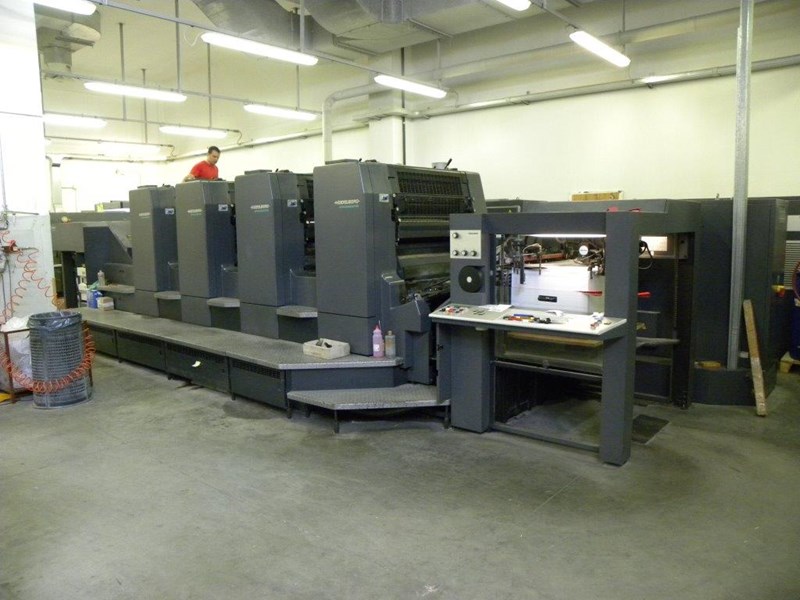 CP-Tronic digital machine control
CPC 1-04 Control Desk for Remote Control of ink Zones, Ink Fountain Roller as well lateral, circumferential and diagonal Register, with Light Pen and Job Memory Card
ALCOLOR damping with circulation and refrigeration
Ink Temperature Control
AUTOPLATE semi-automatic plate change
PRESET automatic size adjustment
automatic ink roller wash-up device
automatic blanket and impression cylinder wash-up device
powder sprayer
high pile delivery
high quality printing, top machine !!
serial equipment

We are the owner !!