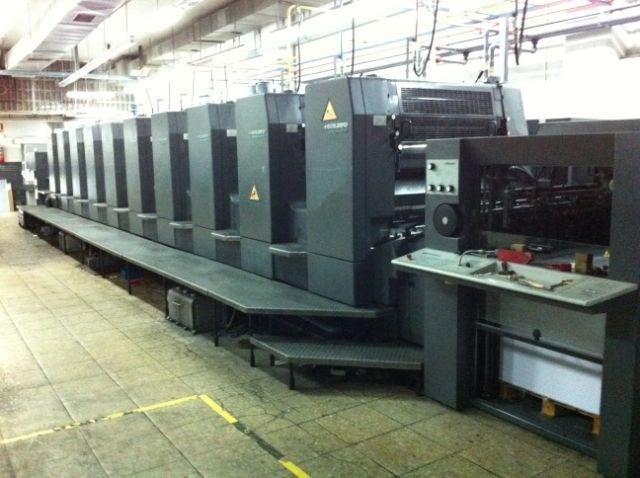 CP2000 Center with Remote Control of Ink Zones, Ink Fountain Roller
as well lateral, circumferential and diagonal Register, with Light Pen, Job Memory Card and Touch Screen
ALCOLOR Vario damping with circulation and refrigeration
Ink Temperature Control (water cooled)
AUTOPLATE semi-automatic plate change
PRESET automatic size adjustment
automatic ink roller wash-up device
automatic blanket wash-up device
powder sprayer
high pile delivery
serial equipment
very good condition, low impressions, very well equiped !!!!!